Toss 
The Feathers
By Rilee McGee Roving Reporter
Playing with the Stars!
This should be listed under hob-nobbing with TV stars: Nelson Stewart, leader of The American Rogues, and major Friend of the Feathers (FOF) was a real proud Scotsman in posting the follow- ing on Facebook: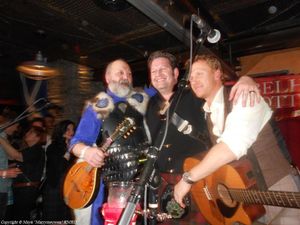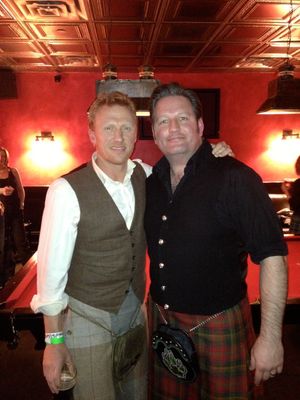 "The American Rogues are proud to announce they will be performing with Scottish actor Kevin McKidd this Satur- day (April 6) at National Tartan Day in New York. You may know Mr. McKidd from (films like) "Trainspotting," (and TV shows) "Rome," "Dog Soldiers" and "Grey's Anatomy." Mr. McKidd learned we would be performing in NYC and asked if he could join us. He will be performing some of our music with us, and we are learning songs from his album, "Speyside Sessions," Wish you could all be there with us!" (thespeysidesessions.com).
The American Rogues took the stage at Stout! and McKidd joined them for a rousing rendition of Pink Floyd's "Wish You Were Here."
By the way, the band (www.theameicanrogues.com) is set to make some news of its own in terms of performance schedules and recording activity!