"YOU GUYS ARE BETTER THAN RECESS!"
-- ALLEN, GRADE 4
EDUCATIONAL CONCERT SERIES
In addition to touring the globe the American Rogues also regularly appear in support of our Educational Concert Series.  We have performed for all age levels, including senior citizens and elementary and secondary students, from Florida to New Hampshire to Canada.  Award-winning musicians present a high-energy, interactive show in Scottish attire, including kilts, sporrans, etc.  Depending on your needs and availability we can appear with Highland Bagpipes, Scottish Border Pipes, tenor drum, electric/acoustic fiddle, bodhran, accordion, piano, and more. The history and design of various instruments is explained, as well as background of the culture and music of various Celtic-influenced nations. Students love to sing, dance, and join the band on their instruments! Many members of our group are also qualified, experienced teachers, including Nelson Stewart, who has been an elementary and secondary school teacher for over 25 years.  

Please contact: Nelson Stewart, Combined Honours B.A., B. Ed. at
info@theamericanrogues.com
SACRED HEART CATHOLIC SCHOOL
125 Huron Street, Guelph  N1E5L5  Telephone: (519) 824-2751  Fax: (519) 763-5733
What an extraordinary experience to bring to our school!!!

A huge thank-you to the Rogues for sharing your talent with our school.  Not only are you talented and gifted entertainers, but you took the time to teach our students about the instruments that you use and the music that you play.  We all learned something new and interesting!

Students from JK through grade 8, as well as the entire staff enjoyed this energized performance.  This was clear from their participation, the smiles, the clapping, and the reactions of all who attended.  Some of the grade 8s actually said, "We didn't know what to expect at first, you know, with that kind of music, but we really liked it!"

We will definitely recommend you to other schools in our board.  I am sure that our Catholic School Council will be happy to hear the positive feedback from the students and staff.

Thank-you again, for such an awesome, "Arts" experience!!!  We enjoyed your humour and your passion.  Keep on playing!
Sincerely, 

Mrs. S. Majer
Principal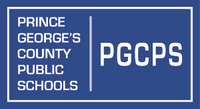 July 3, 2012

To Whom It May Concern:
The Rogues performed at Woodmore Elementary School on May 11, 2012 for an audience of third through fifth graders. I've been teaching 25 years, and I can honestly say I have not seen any other program that got students and teachers alike as fully engaged as this one. Every single student was attentive and enthusiastic the entire time with no prompting or reminders needed. Teachers participated along with their students, and many who had a break at that time showed up just to watch. 
    The program was a perfect blend of energizing music and engaging instruction. During the musical numbers, students were both spontaneously clapping their hands and bouncing in their seats, participating in call and response, or singing a refrain. During the instructional portions, band members interacted with the students by asking questions and sprinkling in bits of humor, as well as giving information. There were also points in the program when a student could come forward and play the bodhran during a musical number. 
    The Rogues truly love what they do, and consequently wind up giving more to the students than the program defined by the contract. They performed an encore and would have done more if we hadn't needed the cafeteria for lunch. They signed autographs until the teachers dragged the students away. More than that, they showed an honest interest in what the students were doing. Students in my class had learned the Virginia Reel in an integrated music and social studies project. The Rogues played a reel for them as part of the program so they could show off their dance. When students wanted to show what they had been doing in science, Nelson Stewart and Randy Wothke came to the classroom to see their work. A week later, students were still talking about the program. Many had gone to the band's website to listen to the music at home and read more about the band. 
    I would strongly recommend hiring The Rogues to perform at your school. The program is both educational and entertaining, and it sparks an interest in learning that extends well past the end of the show.
Mrs. Kimberly Harris
Woodmore Elementary School
kimberly.harris@pgcps.org