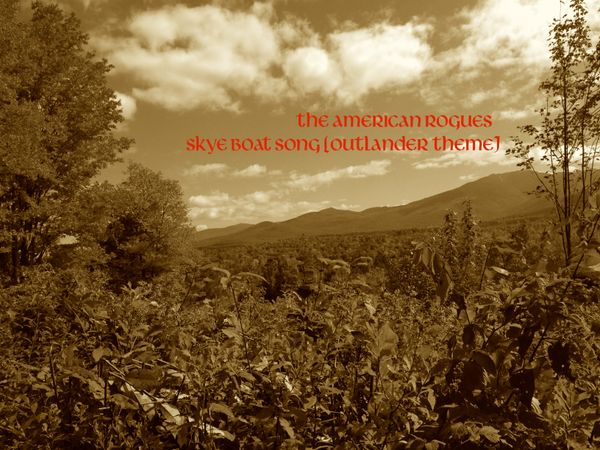 Engineered and mixed in Hamilton by American Rogue, Nicki Nero, "Skye Boat Song (Outlander Theme)" features lyrics from both the TV show and the original song, sung by our very own Jeania Stewart.  It can currently be purchased as a download on the

LISTEN/BUY

page of this site.  We are releasing this song today, Aug. 29, 2015, to honour our dear friend, Chuck Bloom, as it is the day of his memorial service. Chuck was a steadfast supporter of the band and wrote a number of wonderful articles about us. On a personal level Nelson and Jeania had become quite close to Chuck over the years and we will miss his warmth, intelligence, and sense of humour. We'll never forget you, Chuck.

Please click on photo to view the video!