KEITH JACKSON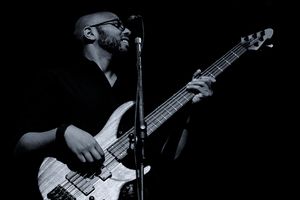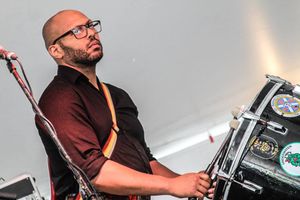 Photo by JND Photography.
A well-known bass player in the local music scene of Baltimore, MD, Keith has been an integral part of several bands in several genres of music. He has been performing for audiences since the age of 14. From rock to reggae, folk to funk, VFW halls to Verizon Center, and every place in between, Keith has explored and continues to expand his musical abilities in all directions. The music may change, but his passion for it remains constant and unrelenting. His love for any musical style that combines a tribal, primal and cultural folk feeling drew him to Celtic music and inevitably to The Rogues. A former drummer, his understanding of complicated rhythms forms a strong relationship between members of any rhythm section. He is also a cunning vocalist when it comes to complex harmonies (also, his impressions are pretty ok).

Since a young age, Keith showed an interest in being a performer/entertainer. He shows constantly that he doesn't take life (or himself) too seriously. This comes through in his laidback and playful nature both on and off stage. His ability to relate to people through music or any other means has endeared him to many he has met along his path and he is grateful for each encounter and those to come.

When not playing with The American Rogues, Keith is writing/arranging/performing music with other popular and talented local artists, some of whom have been life-long writing partners.